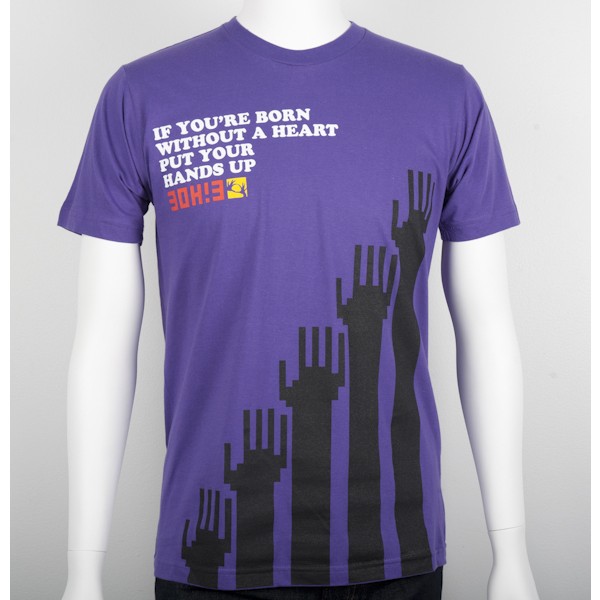 Click for larger image
Details

3OH!3's "Hands Up" t-shirt is for those who don't have a heart. This purple t-shirt features a design of five robotic hands on the right side of the t-shirt, "If you're born without a heart put your hands up" printed in white and "3OH!3" printed in orange along side the 3OH!3 logo.
Please visit our FAQs page to see if your question has already been answered.

There is a link to our contact us form at the bottom if you still need your question answered.